New York City Concerts – August, 2017
New York City hold a special place in the global evolution of the arts and has always been a center for creativity and artistic transcendence. Visiting NYC to meet friends, collaborate and perform with other artists is always a highlight of my year which inspires and pushes me in my creative practice and sadhana. This past July was no exception as I met many new people, presented my music to new communities, as well as caught up with old friends.
Some special moments with Dan Weiss at The Art Cafe presented by Brooklyn Raga Massive.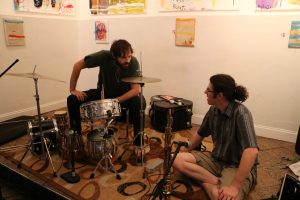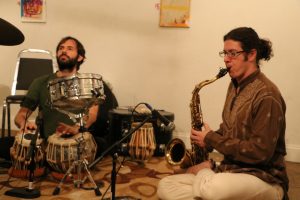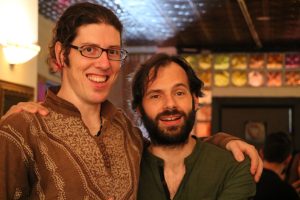 Eastern music: Western Instruments – Western Music: Eastern Instruments
A panel discussion at Pandit Samir Chatterjee's Indian Classical music school, Chhandayan in Manhattan with Anupam Shobhakar and Xander Naylor.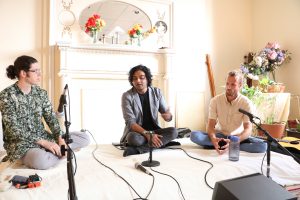 Followed by soundcheck for an early evening Baitak with Tejas Tope on tablas.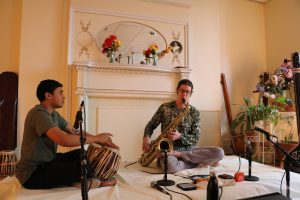 It was an honour to perform for The Sri Aurobindo Center 'Matagiri' 49th Birthday celebration in Woodstock, NY.